Chris and I met on October the 8th, 2013.
I had just moved back to my home town to start my optometry practice earlier in the summer. As we all know, meeting someone is a tricky endeavor when you're no longer into the bar scene and just moved to town. To help, a girlfriend set me up on my very first blind date. My number was passed along and soon after I received a phone call asking if we could meet for drinks. It was a sunny fall afternoon when we met. We sat outside on the patio and ordered beers and swapped stories and had a light, fun afternoon. Conversation flowed and the hours passed us by. It was really almost too easy. I'll never forget it. It wasn't long before we had our next date, we just couldn't wait to pick up where we left off. Throughout our entire relationship, we are open and honest. We share common values and traditions, which made us fit perfectly, right from the beginning. Chris is an old soul. He opens doors for me every single time I get into a vehicle, places my jacket on me when we are leaving, gives me his jacket when I'm cold (which is often), he pulls the car around when it's raining, he also goes as far as to place me on the outside lane, farthest from traffic, when we take our evening walks. Chivalry is not dead. There are true gentlemen out there, ladies. But not this one, he's taken.
Speed up two years and we're engaged and planning our wedding!
For the wedding theme, Chris gave me free reign; he knows this day means the world to me. Although I has carte blanche, I wanted something that represented our style. If you have ever walked into our home, you will see it complete with antiques, vintage couches, bold wood furniture, plants, flowers, and gold accents. Everything we love has a story. Second hand gems are much better than mass produced, in our opinion. Maplehurst Manor was a true dream and fit this exact mold. It has a rich history and character everywhere you look. The outdoor wedding ceremony allowed for a light, natural gathering that was very intimate (only a mere 56 guests total). The Manor itself felt right at home with its patterned walls, welcoming atmosphere, and the light that it allowed to flow through every room. The Carriage House, where the reception was held, really captured our essence. We adorned the tables with candelabras and flowers that were very romantic, nothing bold and dramatic. The walls are made of stone, seeing as it was an old carriage house, which fits well with Chris' history of having horses and living on a farm, and the small nature of the room itself kept the intimacy with our dearest and nearest friends and family. It was nothing short of perfection.
To top off the day, we had an incredible storm pass through (tornado warnings on your wedding day can lead to some worries). The storm only lasted a few minutes, but we did not worry seeing as we were all safe and sound within the confines of our little carriage house, sharing stories, laughs, and memories. When the sky cleared that night, everyone made their way out to the terrace at one point or another to take in the cool, fresh air. It was surreal. There was lightning around us for hours to light up the night sky, without a drop of rain to ruin the party. We could not have asked for a more magical day, from the beginning to the end. This truly is our happily ever after.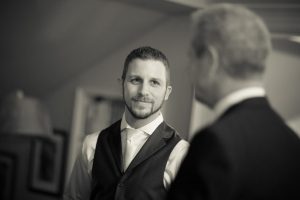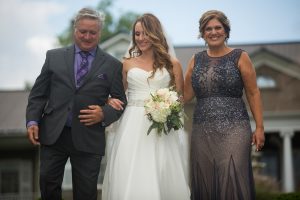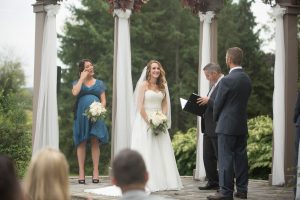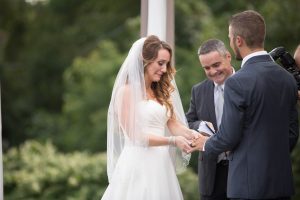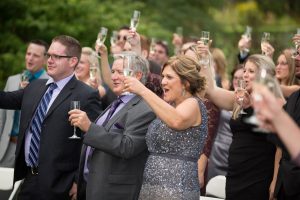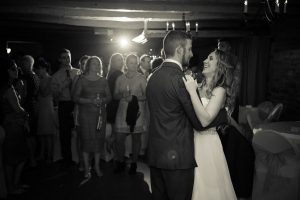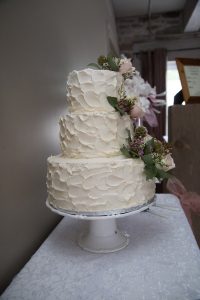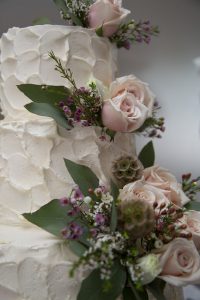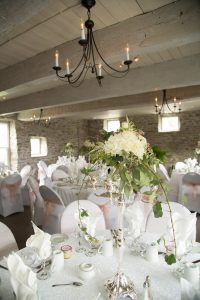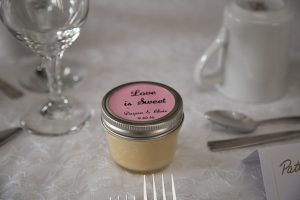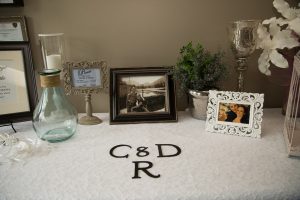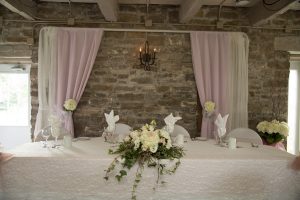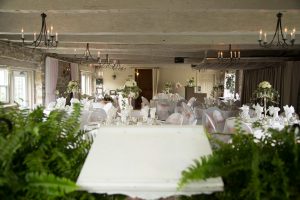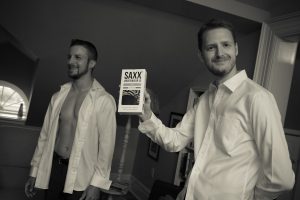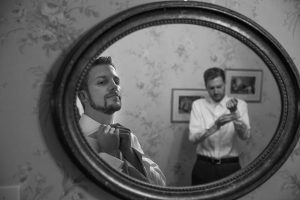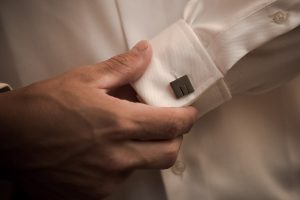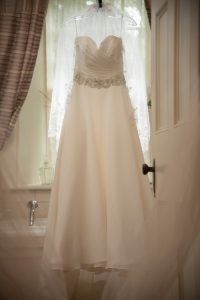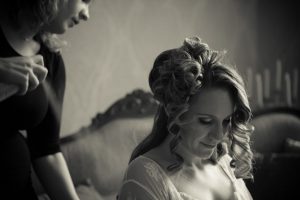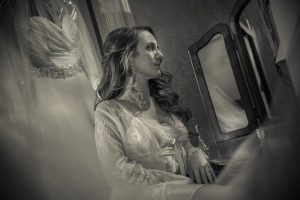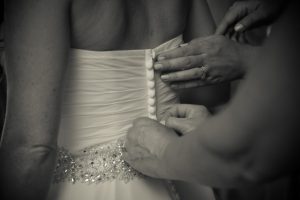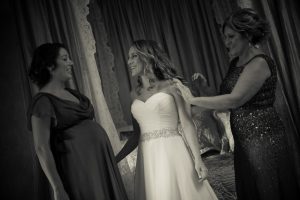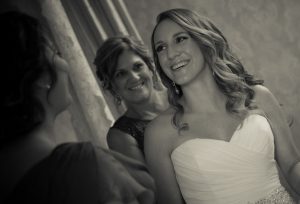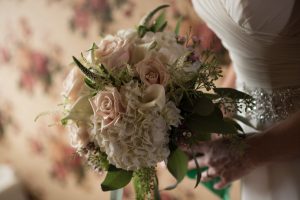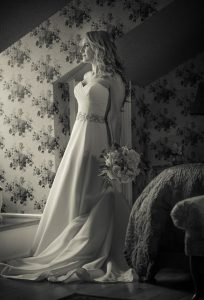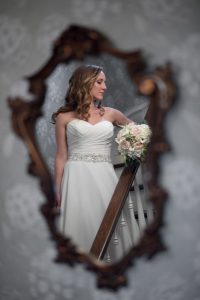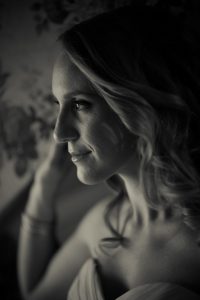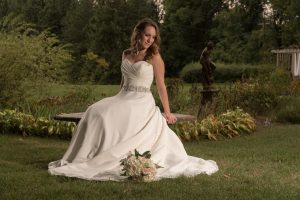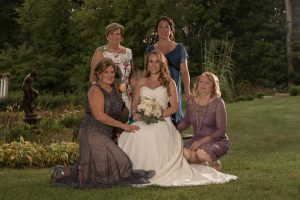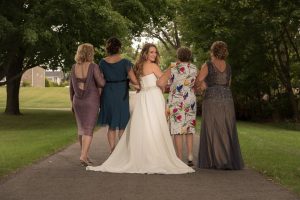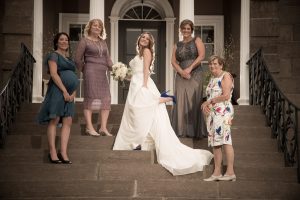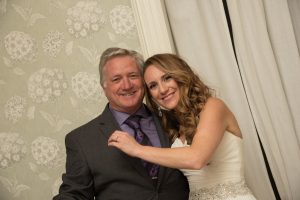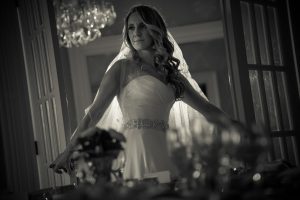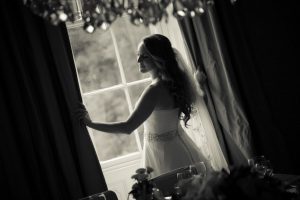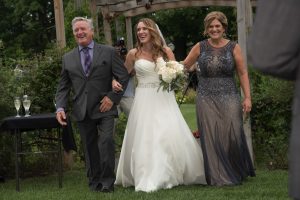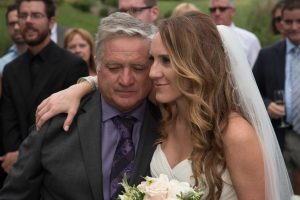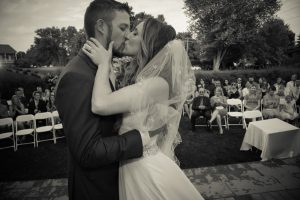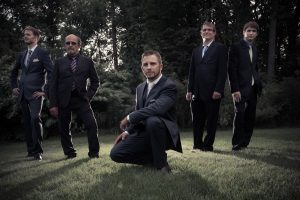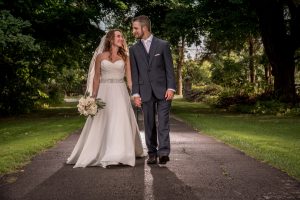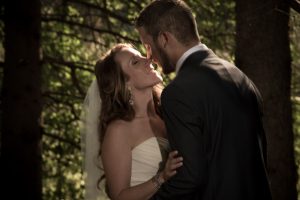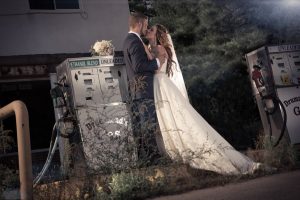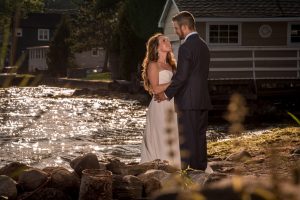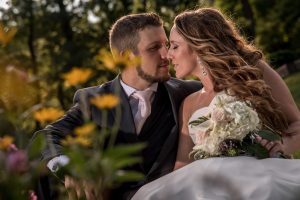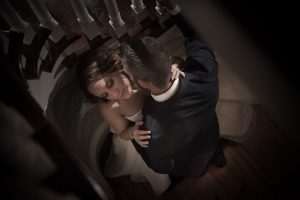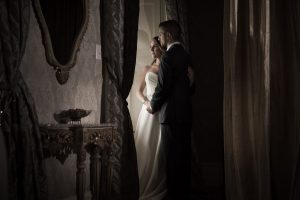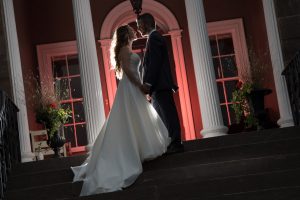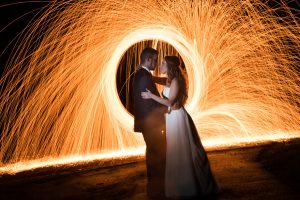 Vendor List
Dress Brand: Dandoo